Hospital Family Resource Centre began in 1999 when group of local people from a variety of backgrounds in the South East Limerick area came together and formed a steering group. The objective of this steering group was to establish a Family Resource Centre in the community.
To do so, the group conducted a community research project to identify local needs. They then formed the basis for the inaugural three year work plan from the results of this research. The plan directed the work of the Centre from 2002 to 2005. In order to do so, the steering group received support from the now defunct Family Support Agency. The original group of volunteers formed a limited company and employed the first staff members in 2003.
The centre has grown continuously since that time and now employs nine people. The core staff are supplemented by individuals from a variety of sponsored schemes and volunteers, who provide much valued support to the Centre.
The overall aim of Hospital FRC is to actively provide support to vulnerable and isolated people in the area.  In addition, the FRC seeks to highlight local issues, influencing change to make our community more inclusive.
The principles that guide our work are respect, inclusion, openness and understanding. It is very important to us that every person coming into contact with us is welcomed, listened to and treated with dignity. Hospital Family Resource Centre works from community development principles. We believe that people themselves have the capacity to solve problems. Staff work with volunteers and other organisations to resolve issues and bring about change.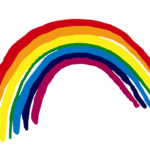 As part of the Mid West Region Family Resource Centre LGBTI+ Network, Hospital FRC celebrates gender diversity.  It is essential that all forms of discrimination and exclusion are regarded as unacceptable and are challenged by our FRC. We are committed to addressing social injustices and working towards equality for all using community development principles.
Our employment and volunteering policy directly reflects the core aims of the organisation. As a result, Garda Vetting is compulsory for all staff and volunteers who work with children and vulnerable adults.