Counselling Supports at Hospital FRC
Hospital Family Resource Centre offers individual, family and couple counselling in a safe and confidential environment. We also offer support for people affected by problem gambling.
Many people feel worried, depressed or anxious at some time in their lives and it helps to have someone to talk to.  Friends and family can be supportive but they may have problems of their own or you may not want to share intimate details with them.
If you are going through stress, anxiety or worry, or have a problem you wish to talk through with an experienced and qualified Counsellor, we offer a safe and confidential counselling service at a nominal rate.
To make an appointment for counselling please phone 061 383884 and ask for Mary or AnneMarie.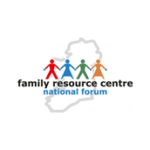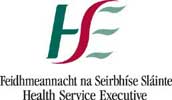 Problem gambling is a compulsion to continue gambling despite the desire to stop and suffering the negative consequences it may have. It can have a serious financial impact on a person and their loved ones and can also cause severe stress, depression and anxiety. People with gambling problems are found in all age groups, income groups, cultures and jobs.
If you are a gambler, or a family member or friend of a gambler help and support are available.
The service includes –
Individual Counselling for people experiencing problems with gambling.
Counselling for family members impacted by gambling.
Signposting to appropriate services.
Group information and awareness raising sessions.
It is run by a professional therapist who will offer you a confidential, impartial and safe place to explore the impact that gambling is having on your life.
To make an appointment or a simple enquiry please text or call Brenda (MIACP) on 083 207 63403 or email bokeeffe@hospitalfrc.com.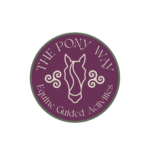 Equine Therapy 
groups interact with horses to develop their personal awareness, team work, and communication skills amongst others.
It is predominantly a non-riding process with some horseback work & some ground work.

Research with participants shows increased resilience and life skills with lower levels of anxiety and stress. 
The following changes were mentioned by parents after their child attended Equine Therapy: 

Improved Self-Esteem             

Increased Confidence 

Improved emotional regulation


More able to talk about feelings  

Less Anxious & Worried 

 

Family life less stressful
There is a €20 weekly cost per session. Hospital FRC subsidises this service. If this is not affordable let us know and we will work out a payment that is suitable for you.
Contact AnneMarie on 0861745820 to complete an expression of 
in

terest form. 
YourMentalHealth.ie is a place to learn about mental health in Ireland, and how to support yourself and the people you love. You can find support services near you, and learn about the #littlethings that can make a big difference to how we all feel. Your Mental Health is brought to you by the HSE, the National Office for Suicide Prevention and partner organisations across the country.
To access their website, click here www.yourmentalhealth.ie